On Sat. November 27th, 2010, I participated in painting for charity (The Community Food Drive) at Markville Mall. Large canvases were set up for painting and later made into boxes that woulld hold donated food items. Lots of people turned up and all had a blast! Organized by "Paintlounge" it was a great event.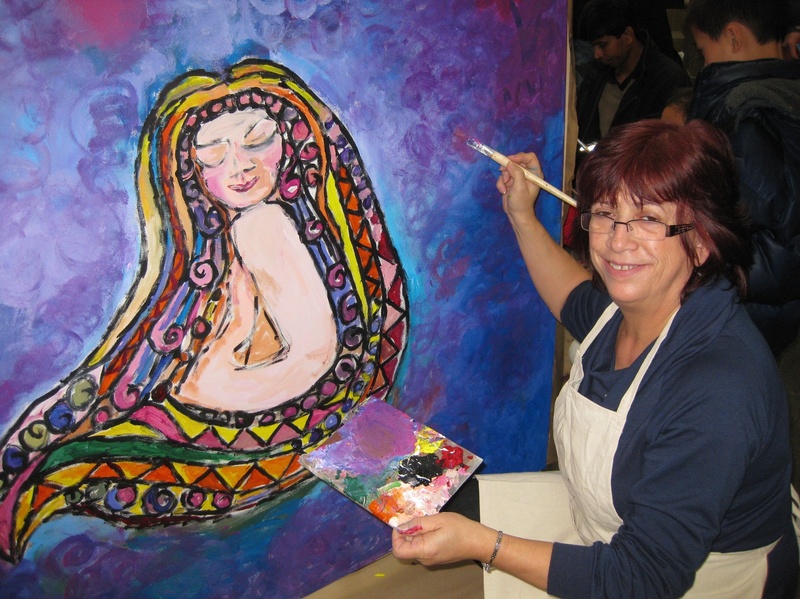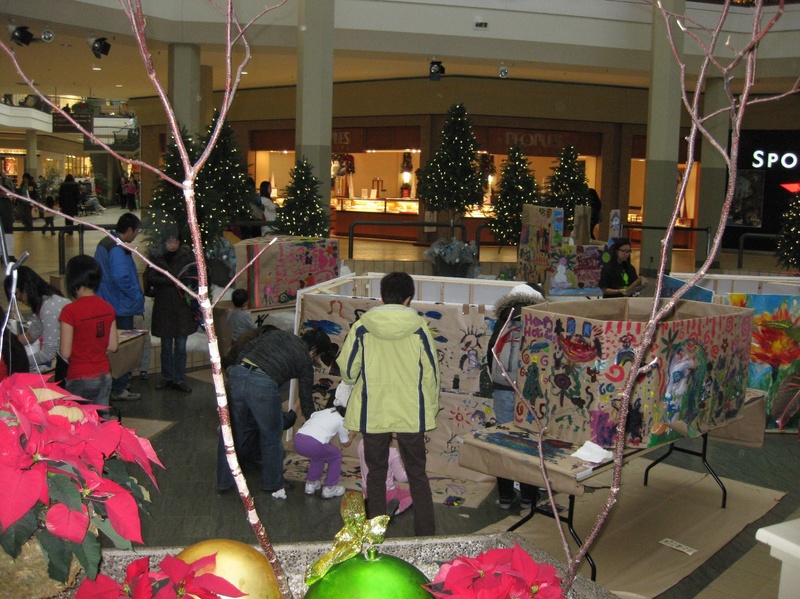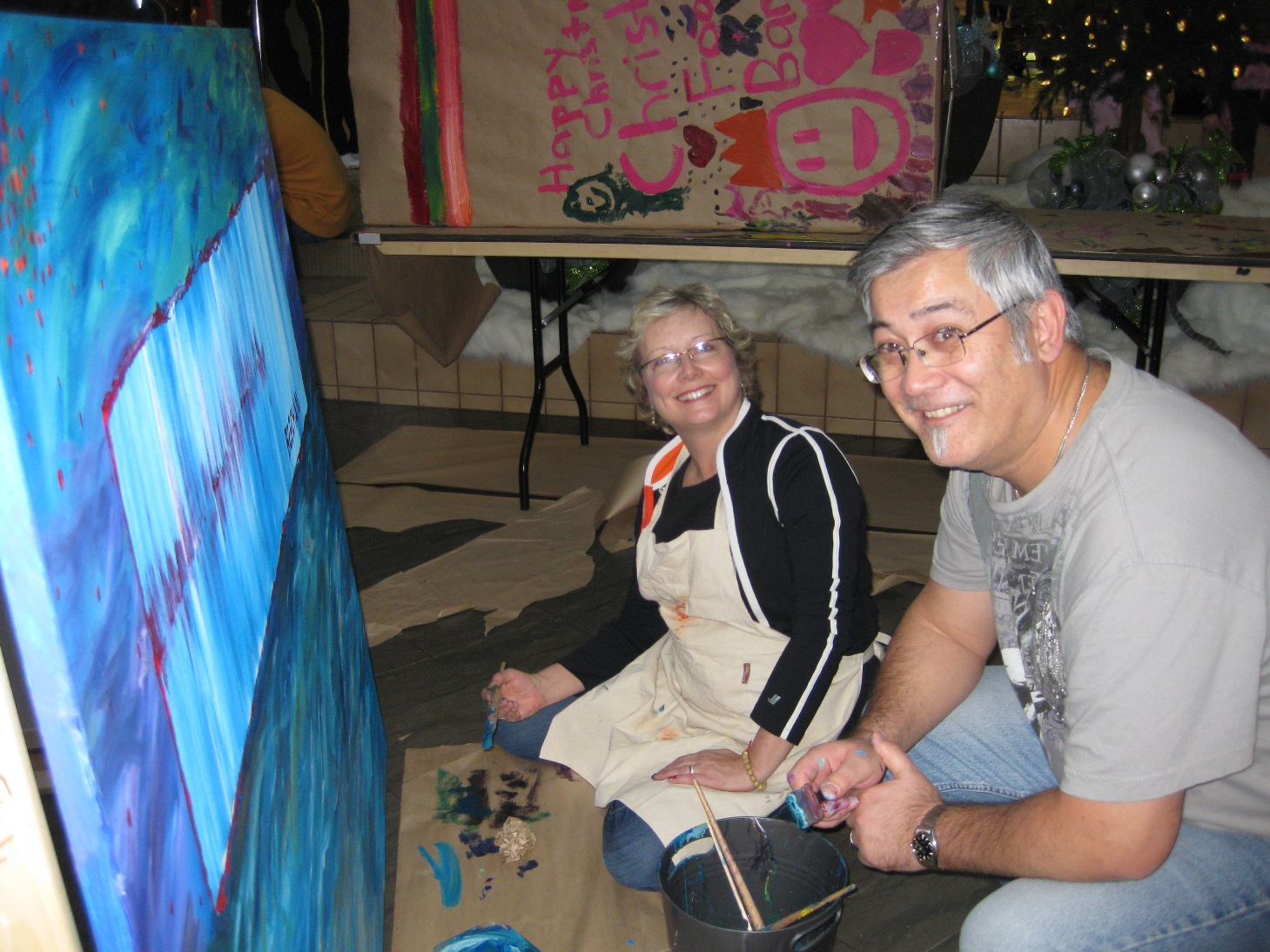 "Please visit the Guest Lounge (beside Toys R Us at Markville) before December 23rd to donate food to the Markham Food Bank, you can also leave a food donation at your local library. Many thanks to Winnie/Markville, Beverley and Samantha/Paintlounge, the MTAC team, and the guest artists Vita Keeling, Audra Noble, Vera Walton, Samantha Rodin, Franklin Beecham and Glenn Bernabe. "
This quote taken from The Markham Arts Council website.
Categories: Events